We picked up a 2007 XL 1200 with a ton of miles and a fresh top end for a great price from our buddies at Pomona Valley Harley a couple weeks back. It was a one owner woman owned with over 40,000 miles.
Got it home and put together a parts list for Cafe Sportster parts we currently offer. (Burly Brand). I also reached out to Shane at Chainsikle for a set of his rear sets and have a few undecided parts to chase down.
Here's the list so far:
Burly Brand Cafe Tail Section for Rubber Mount Sportsters (2004+)
Burly Brand 15″ Stiletto Shocks
Burly Brand 1″ Clubman Bars
Burly Brand Clubman Cable Kit
Burly Brand MX Style Pegs
Chainsikle Rear Sets
Undecided Parts
Exhaust
18″ Rear wheel
Front Fairing
Managed to steal a prototype Cafe Tail Section from the engineering dept. Here are a couple pics!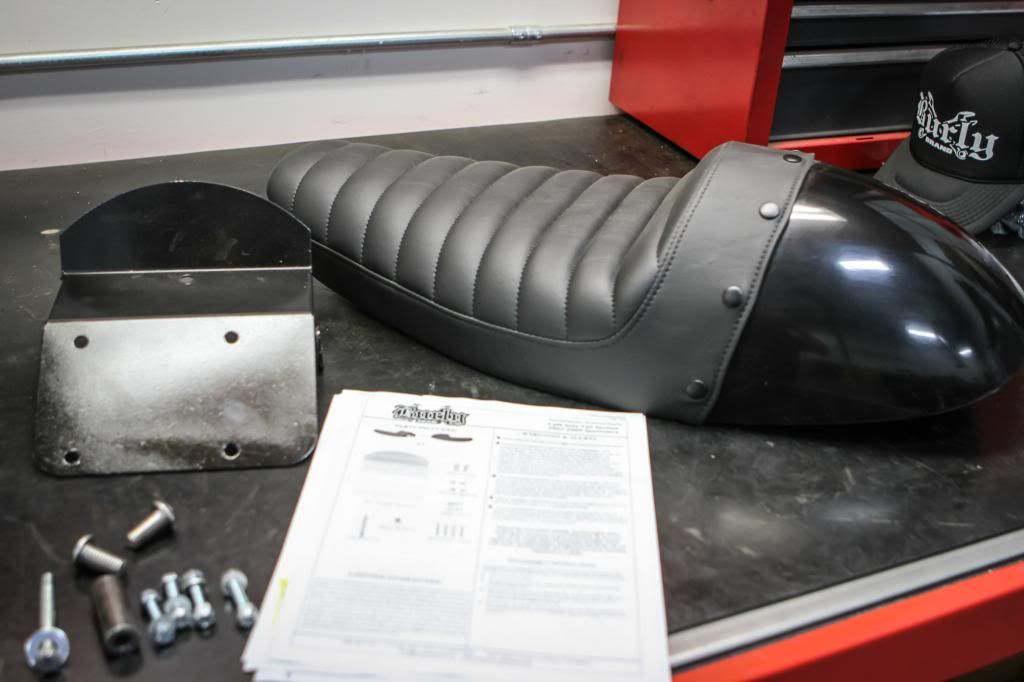 Burly tail section comes with everything you need to mount up. Also as an option for the '07 & '08 models with a special ECM mounting bracket.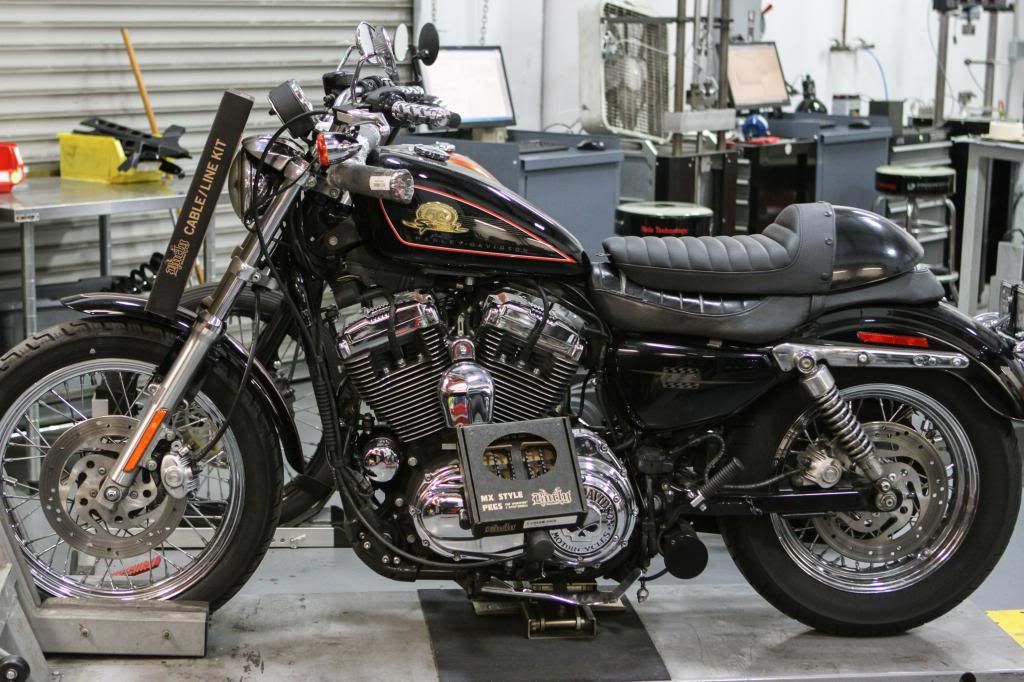 So far so good. If only the powers of osmosis would kick in this build would be done by now. Next will be to strip her down, cut her up and mount some parts.
Jim and I had some free time last Friday and busted a bunch of the major stuff out of the way.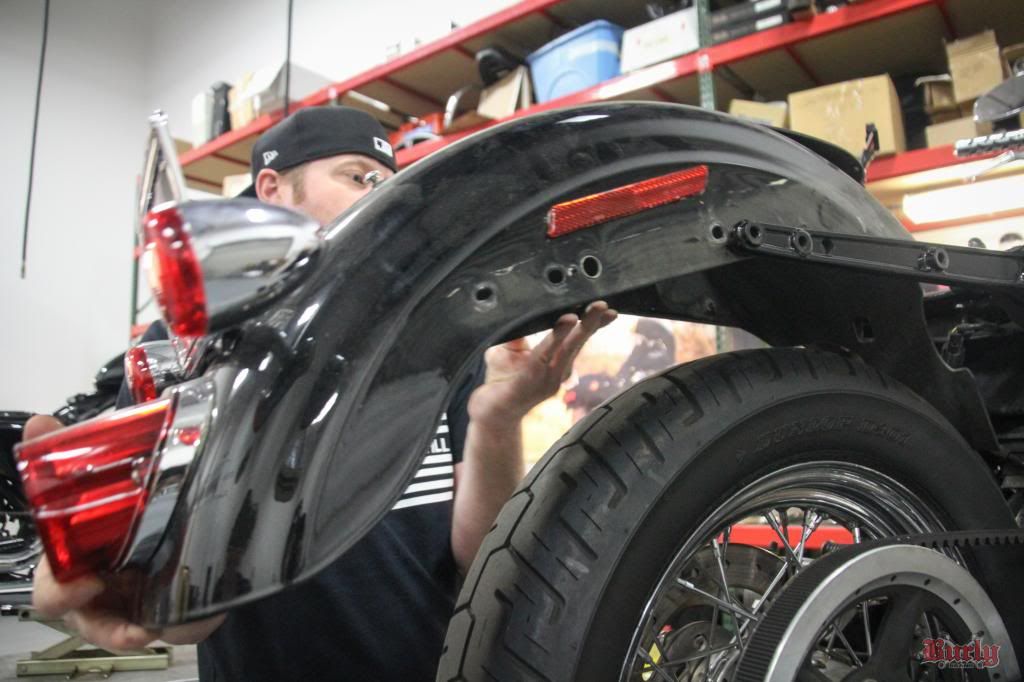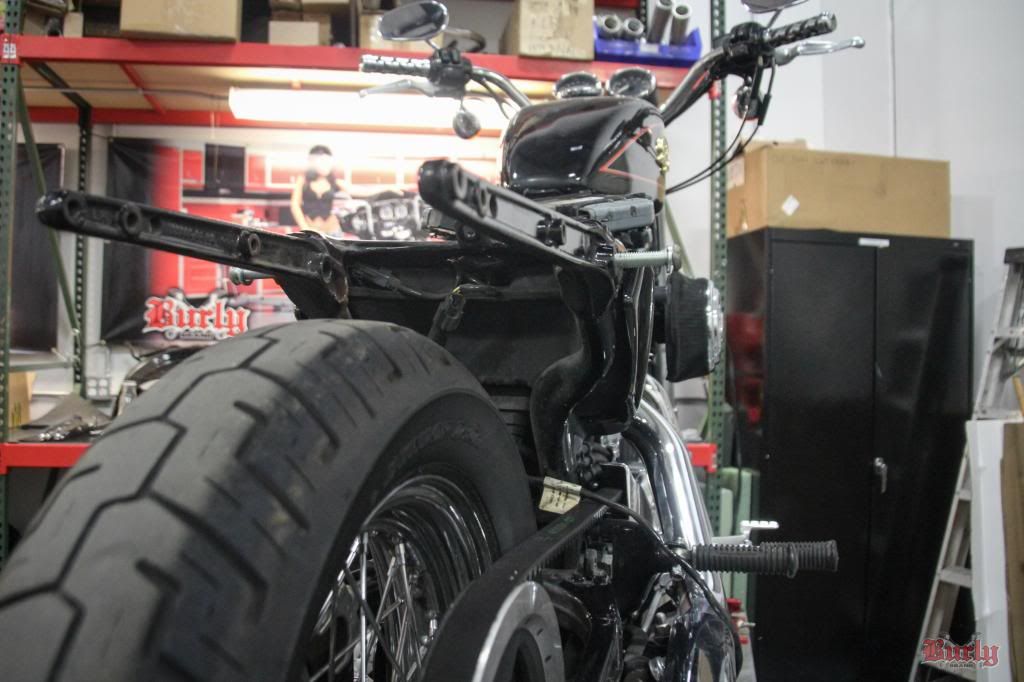 15″ Stiletto Shocks give the bike perfect Cafe geometry!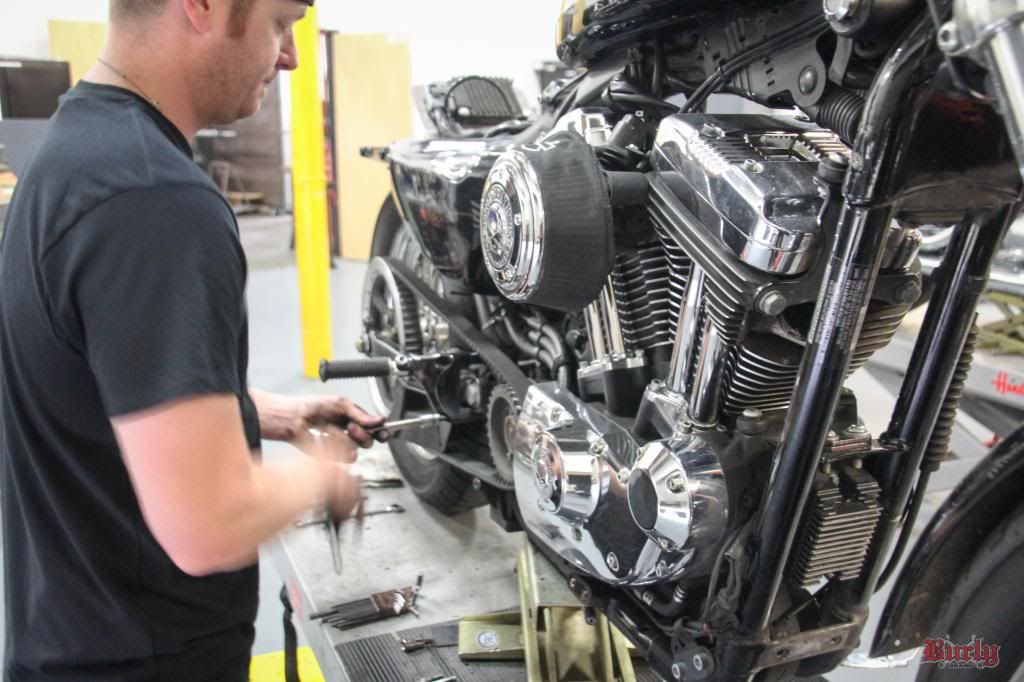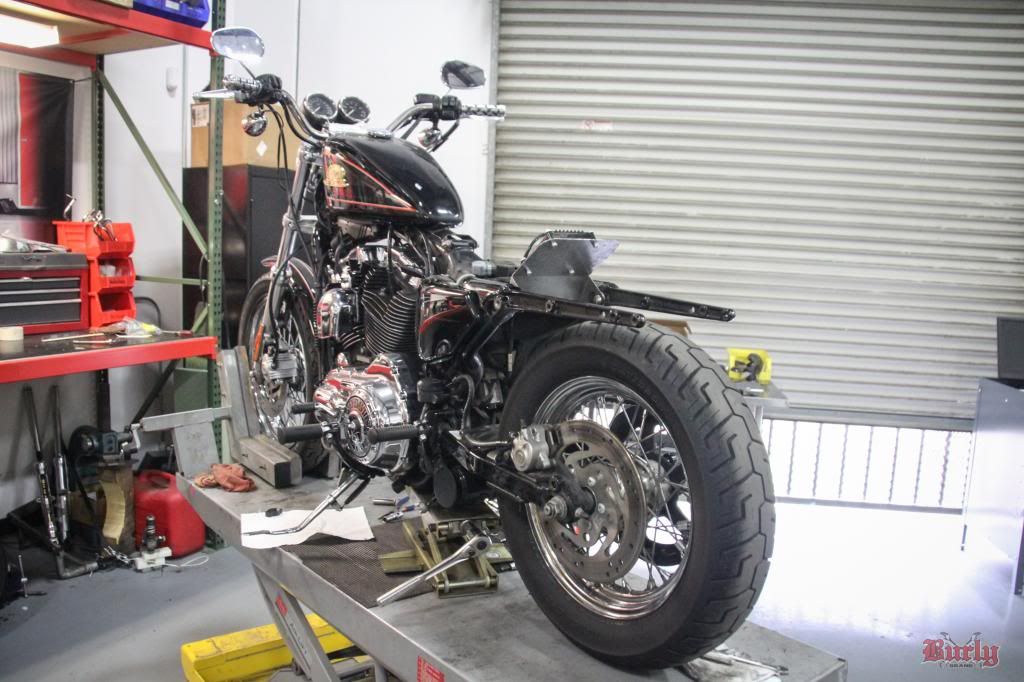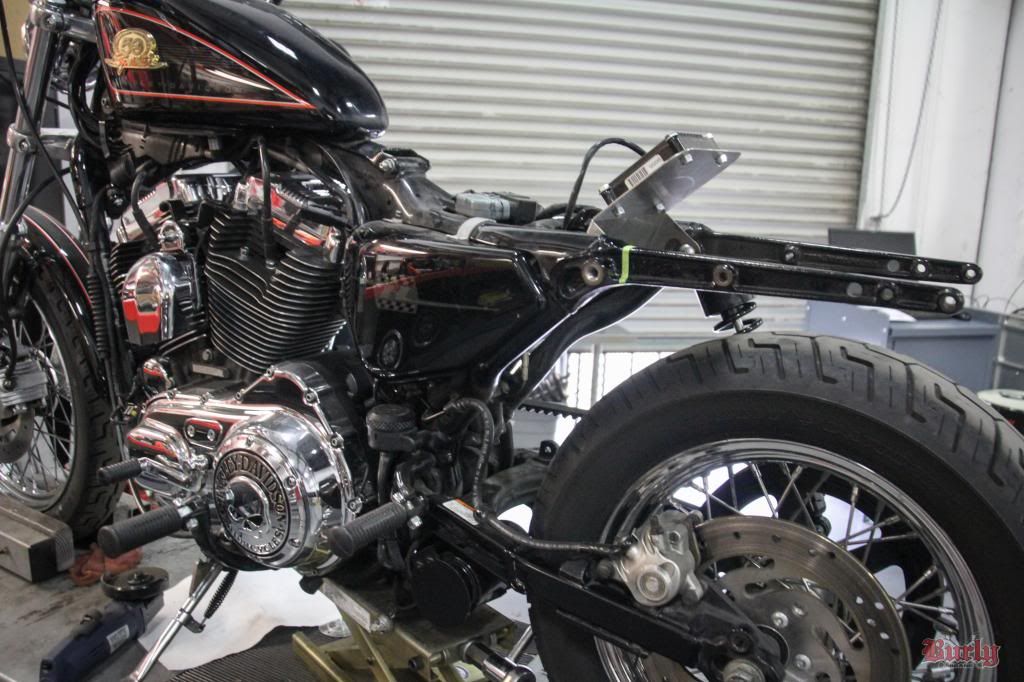 Roland Sands Design Fork Brace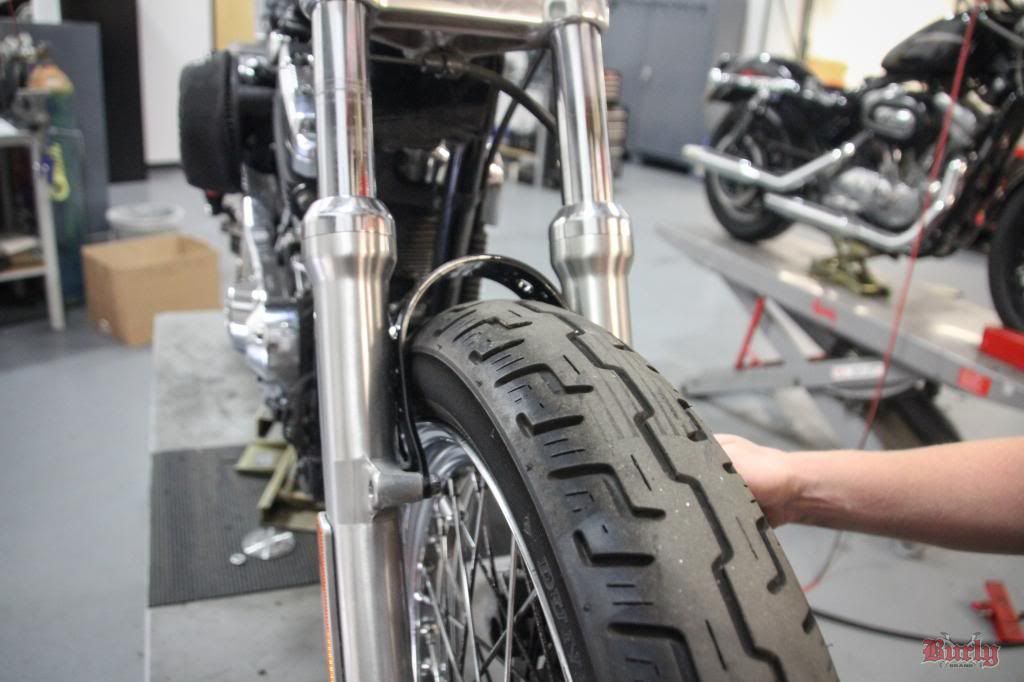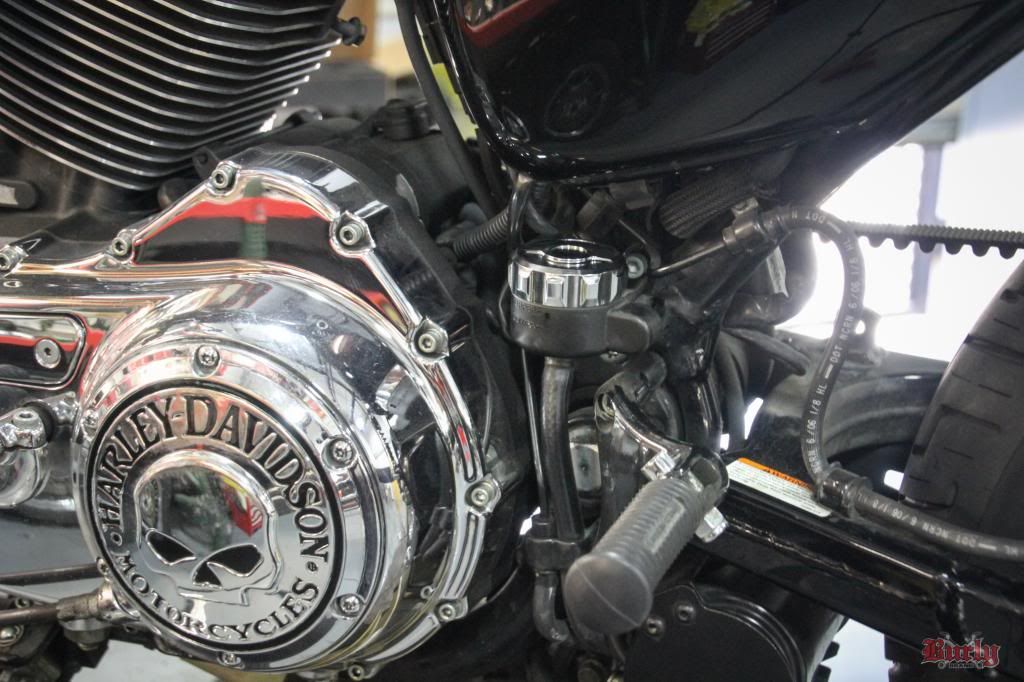 Installed and internally wired our 1″ Chrome Clubman Bars with our Clubman Cable Kit.

Roland Sands Design hooked us up with some cool Chrome covers.

Performance Machine Renthal wrapped grips.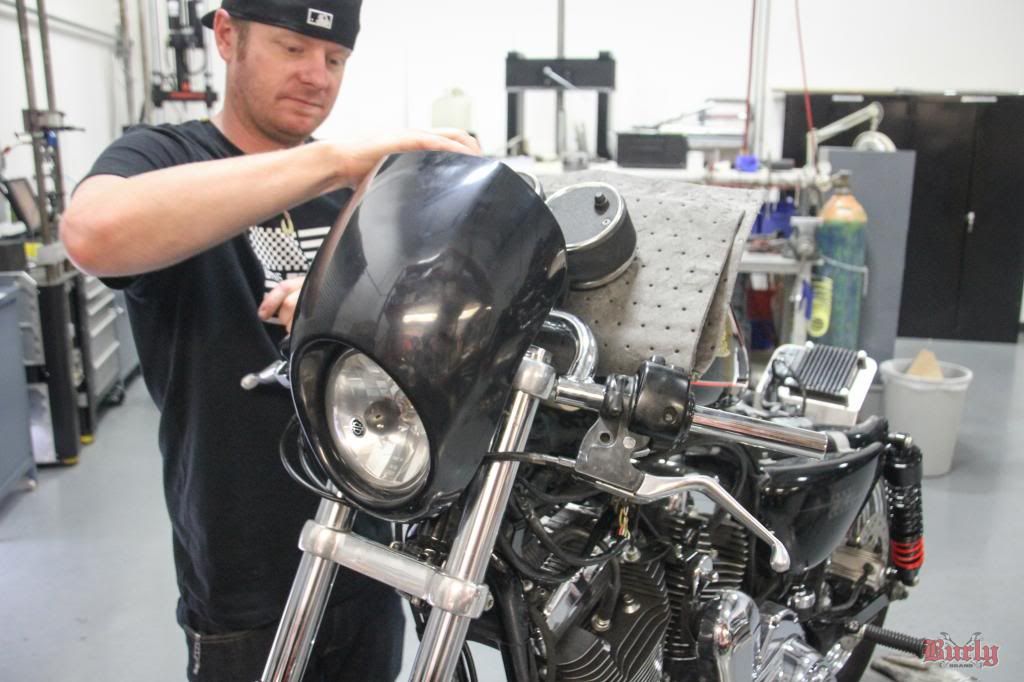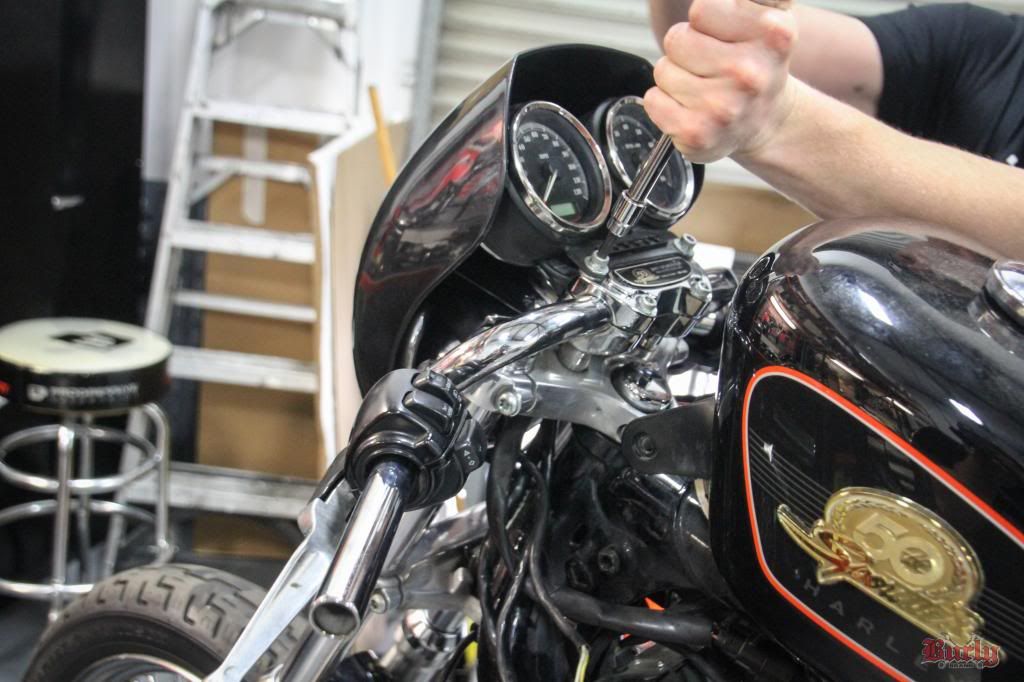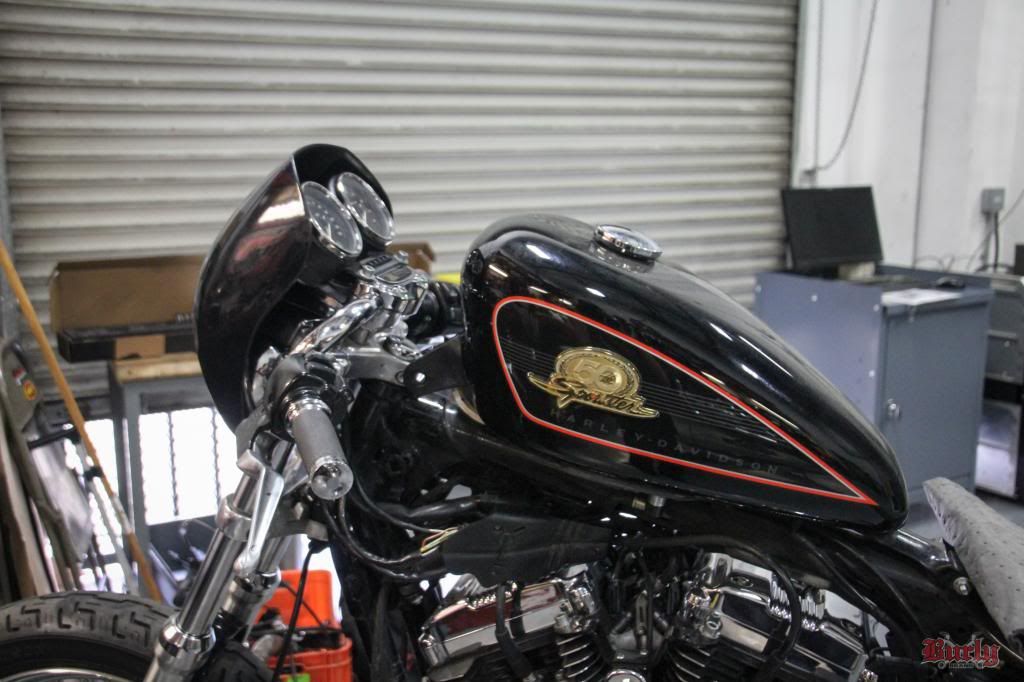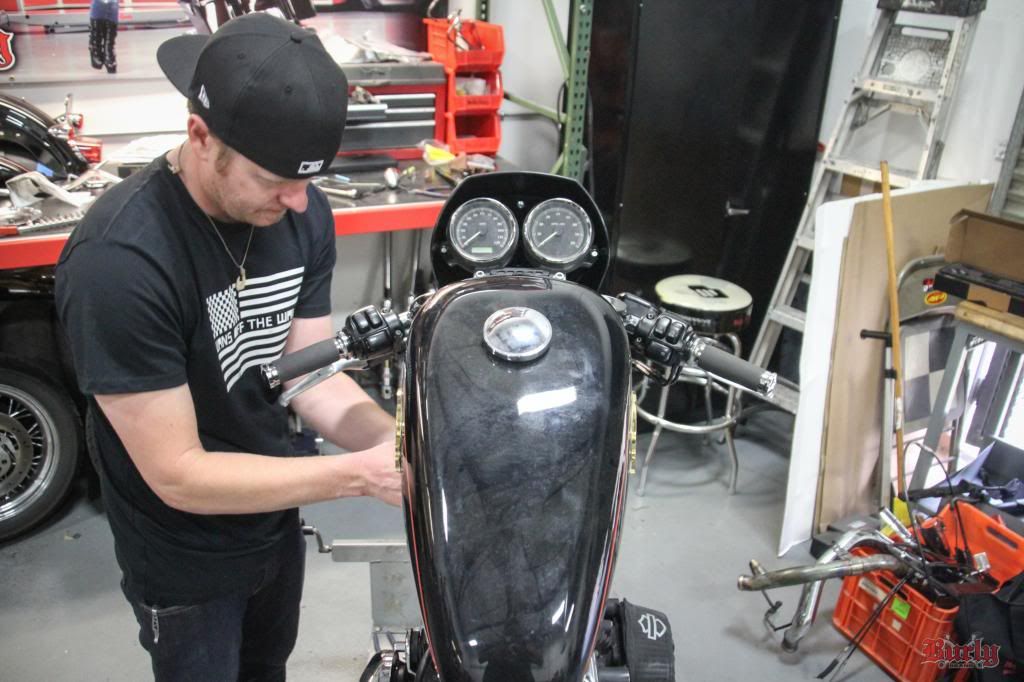 Cheapy little fairing from eBay looks great with the dual gauges.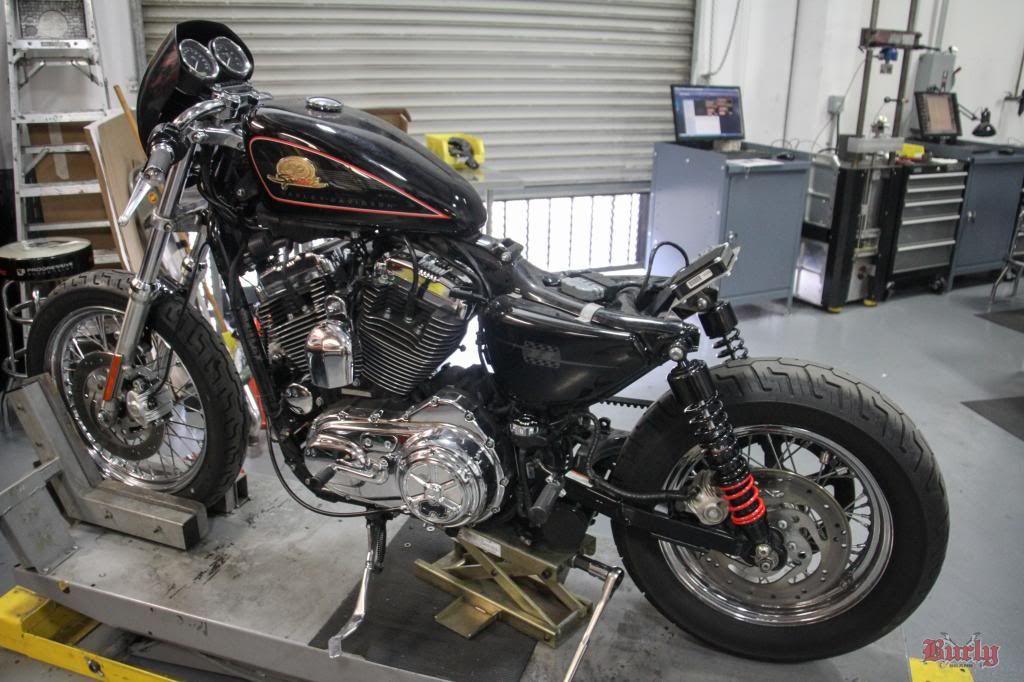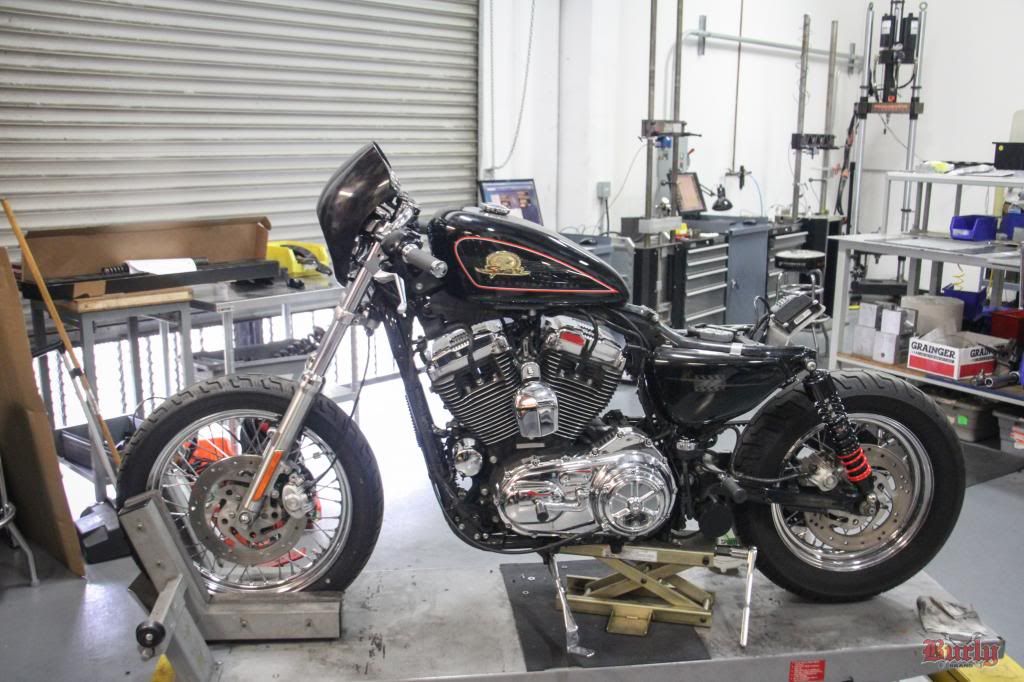 Next will be to install the new Rubber Mount Cafe Tail Section, rear sets and exhaust. Stay tuned!